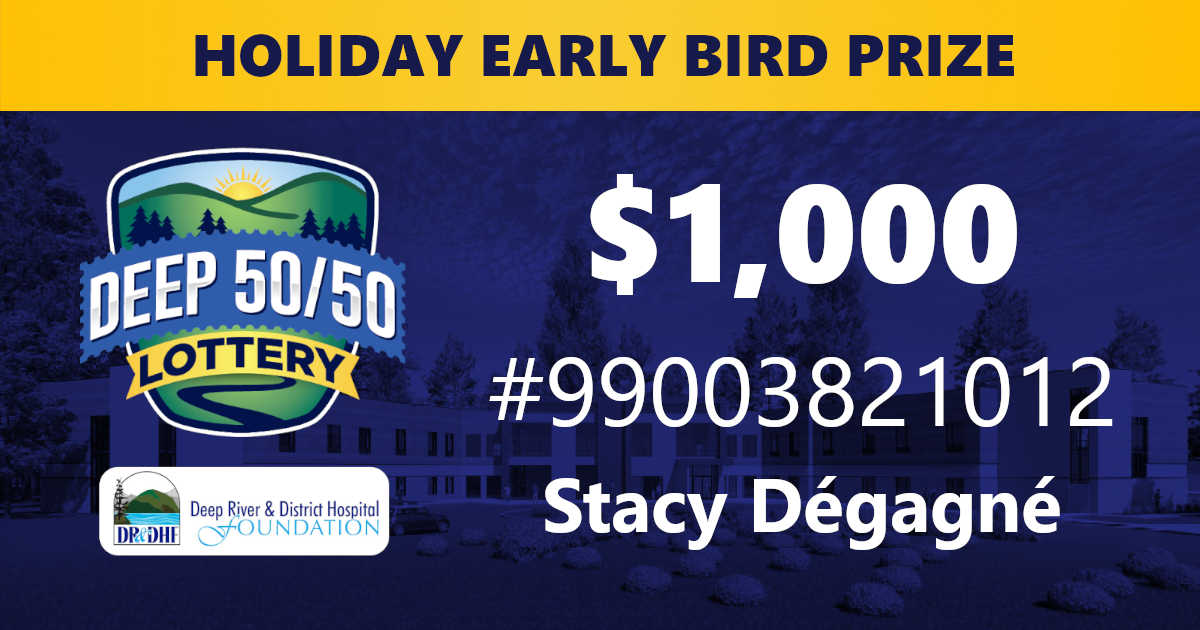 Dec 15, 2022
$1,000 Holiday Deep 50/50 Early Bird
Congratulations
Stacy Dégagné of Deep River, lucky winner of the $1,000 Early Bird Prize for the Holiday Deep 50/50!
We hope it'll come in handy this season. Stacy has a chance to win AGAIN-- and so do you, if you buy tickets-- on December 29th at 10am, when we draw the Holiday 50/50 Grand Prize.
https://deep5050.ca
Deep 50/50 exists to raise funds and awareness for Closer To Home, a $2.5M campaign to help DRDH build a 96-bed Long-Term Care Home. If you'd like to learn more about this project, please visit
https://www.drdh.org/ClosertoHomeCampaign
or browse this website.
Thanks to everyone for participating. Tickets will still be available for two weeks. Good luck!