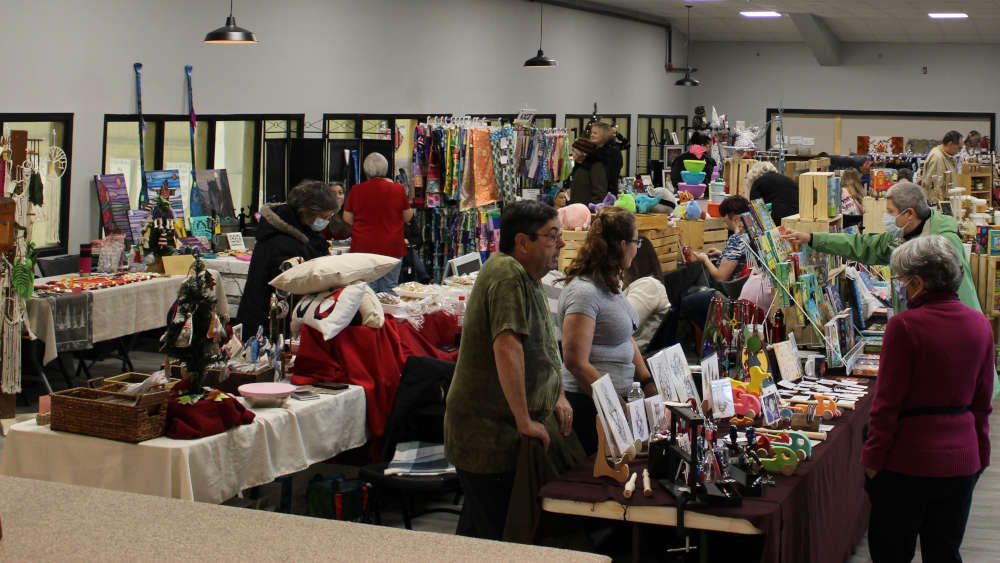 Dec 7, 2022
2022 Craft & Vendor Show Success
After months of dedicated effort from Claire Kennedy and Joanne Vollmer, the Deep River Craft & Vendor Show was a huge success! Hundreds of people came to browse the wonderful array of items on December 3rd, and $3,170 was raised for Deep River & District Hospital.
Special thanks to our volunteers:
Janet Du Manoir
Lynne Kelly
Tracy Gendron
Gillyan Kennedy
Mellisa Clouthier
Dylan Levair
The Arena Crew
We appreciate our Silent Auction donors:
Elaine McGee
Debbie McGillan
Mike Steer
Fay Barnard
Carol Grant
Claire Kennedy
Anne Giardini
Laura Gorneau
Gayle Barks
Susan Fraser
Patricia Juby
Jenny Ward
Audrey Turner
Joanne Vollmer
The funds will be used for the Closer To Home campaign to build a 96-bed Long-Term Care Home on the DRDH campus.