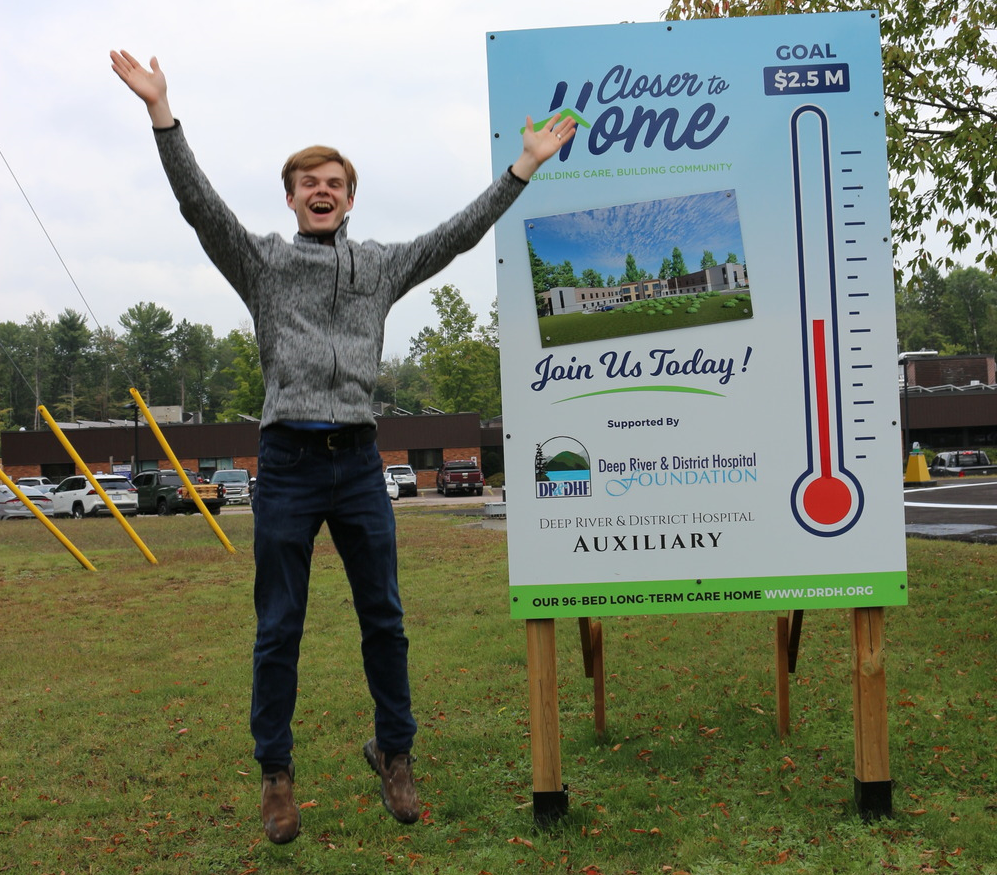 Sep 12, 2023
$225,000 Gift Leads To Closer To Home Campaign Milestone
In a heartwarming development for our community, an anonymous long-time resident of the area has just made a multi-year leadership pledge of $225,000 towards the Closer To Home campaign at the Deep River & District Hospital. This generous contribution brings the campaign one giant leap closer to its $2.5 million target.
The private donor has taken a significant step towards ensuring the success of the campaign, which aims to support the construction and furnishing of a 96-bed Long-Term Care Home in Deep River and supplement Provincial funding for the project.
The donor, along with many others who have given gifts or made pledges, has helped the Closer To Home campaign pass a $1,000,000 milestone. The campaign is now at 41.6% completion with just over 2 years remaining in the campaign countdown.
James Thompson, Community Engagement & Fundraising Coordinator for DRDH, shared that the milestone and the significant gift "reinforces the belief that we can collectively make a huge difference in the lives of our fellow community members. We achieved this special $1M mark together-- in fact 970 gifts in total have been received so far. That's a lot of people coming together already!"
Many of these donors will be engraved on the "Legacy Builders of the Four Seasons Lodge" donor wall which will feature prominently in the lobby of the new home. If you are interested in how to participate in this opportunity or how you can support the project in other ways, you can request information by calling 613-584-3333 x7140 or visiting drdhfoundation.com/closer-to-home. This is also a great place to visit for general project information.
The 96-bed Long-Term Care Home will impact the community in various ways, but most notably it will reduce the significant waitlist for accessing long-term care and preventing people from having to leave the community.
Stay tuned for more updates as the Closer To Home campaign continues to gather momentum, thanks to the support of our amazing community members. The DRDHF looks forward to sharing more information about the 96-bed Long-Term Care Home development soon, too.