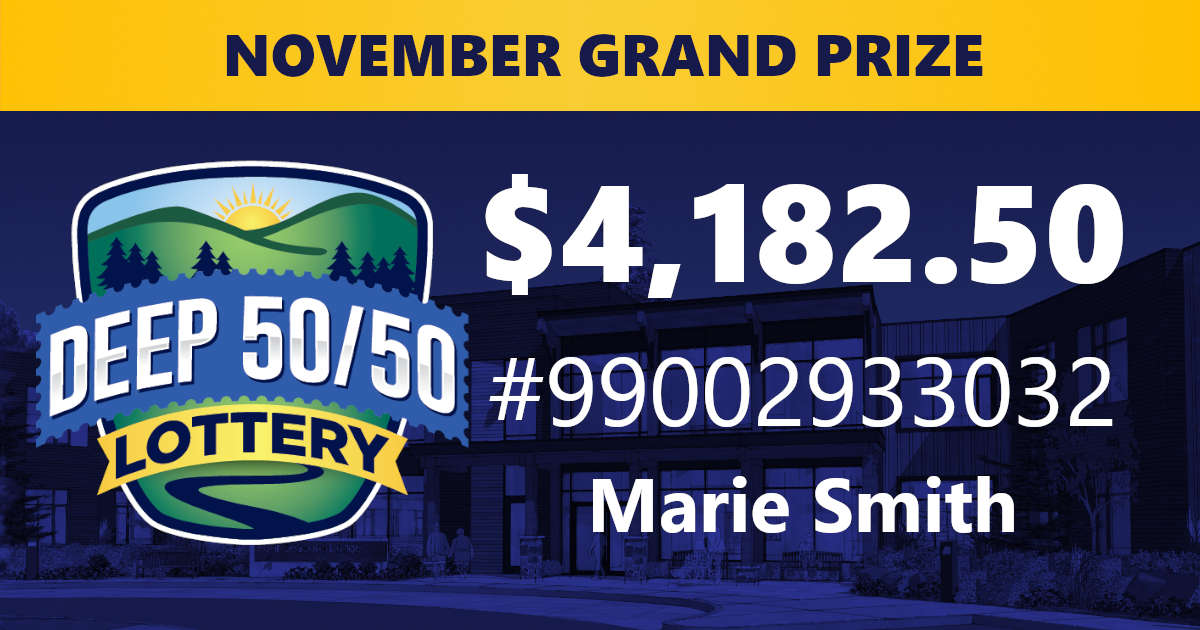 Dec 1, 2022
$4,182.50 Won In November Deep 50/50
Congratulations to Marie Smith of Petawawa, holder of winning ticket #99002933032 in the November Deep 50/50!
She gets $4,182.50... that should definitely help with Christmas. Do you want a chance to win our Holiday draw? Visit
https://deep5050.ca
to purchase tickets and support the Closer To Home Campaign to build a 96-bed Long-Term Care Home. Thank you!