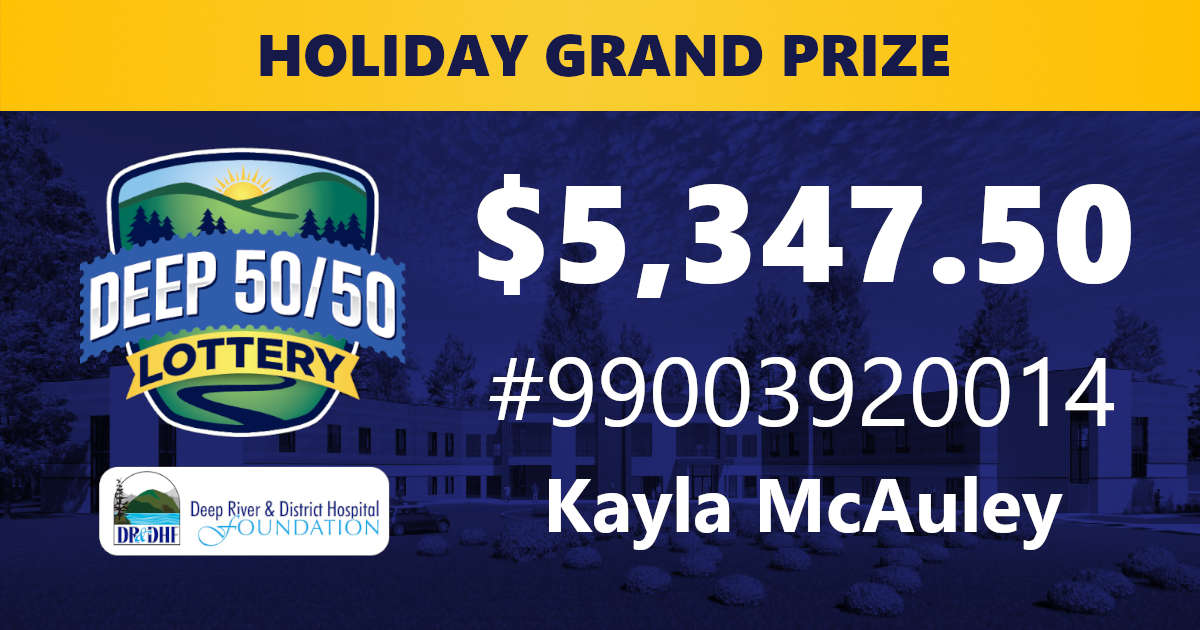 Jan 6, 2023
$5,347 Won In Holiday Deep 50/50
Congratulations to Kayla McAuley of Deep River, who had winning ticket #99003920014 for the $5,347.50 Deep 50/50 Holiday Grand Prize. What a nice thing to enter 2023 with!
All of the money raised by the Holiday draw—and future months—will go towards the $2.5M Closer To Home campaign for the 96-bed Long-Term Care Home on the Deep River & District Hospital Campus. If you haven't already, buy your tickets before the January 19th $1,000 Early Bird to enter the New Year 50/50 Draw and get TWO chances to win, with the next Grand Prize on February 2nd.
We are lucky to have many volunteers who assist with ticket sales. Find us every Wednesday between 10am - 4pm (note the new hours) at Jan's Valumart or at the DRDH Gift Shop, and purchase a bundle of tickets to grow the prize and help us all get Closer To Home. Thanks for supporting the Deep River & District Hospital Foundation.
Tickets are also available online at deep5050.ca— and the winner list for previous draws is available at deep5050.ca/winners.