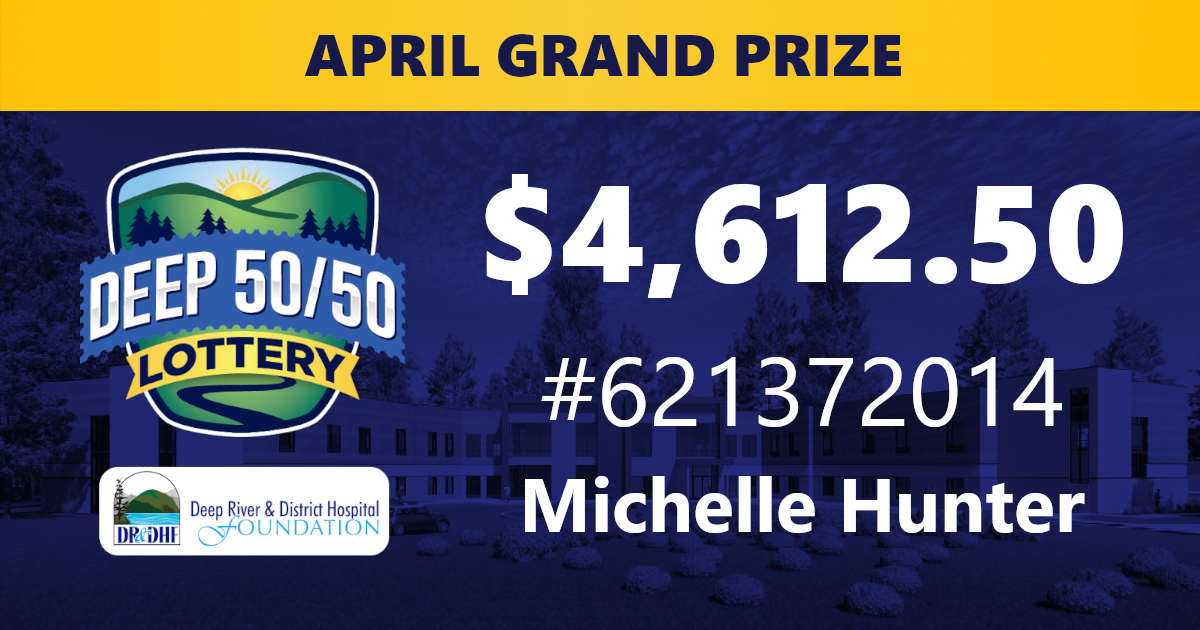 Apr 27, 2023
April Deep 50/50 Grand Prize Winner
Congratulations
to Michelle Hunter of Deep River for the April Deep 50/50 win! She told us that she purchases a ticket weekly at Jan's Valu-Mart and she was extremely excited to finally be the winner. Thanks to her and everyone else who bought an April ticket for supporting the Deep 50/50. It is one of the fundraisers we run to help raise money for the 96-bed Long-Term Care Home project at the Deep River & District Hospital.
Tickets for the MAY Deep 50/50 are now available:
The $1,000 Early Bird Draw is May 11th.