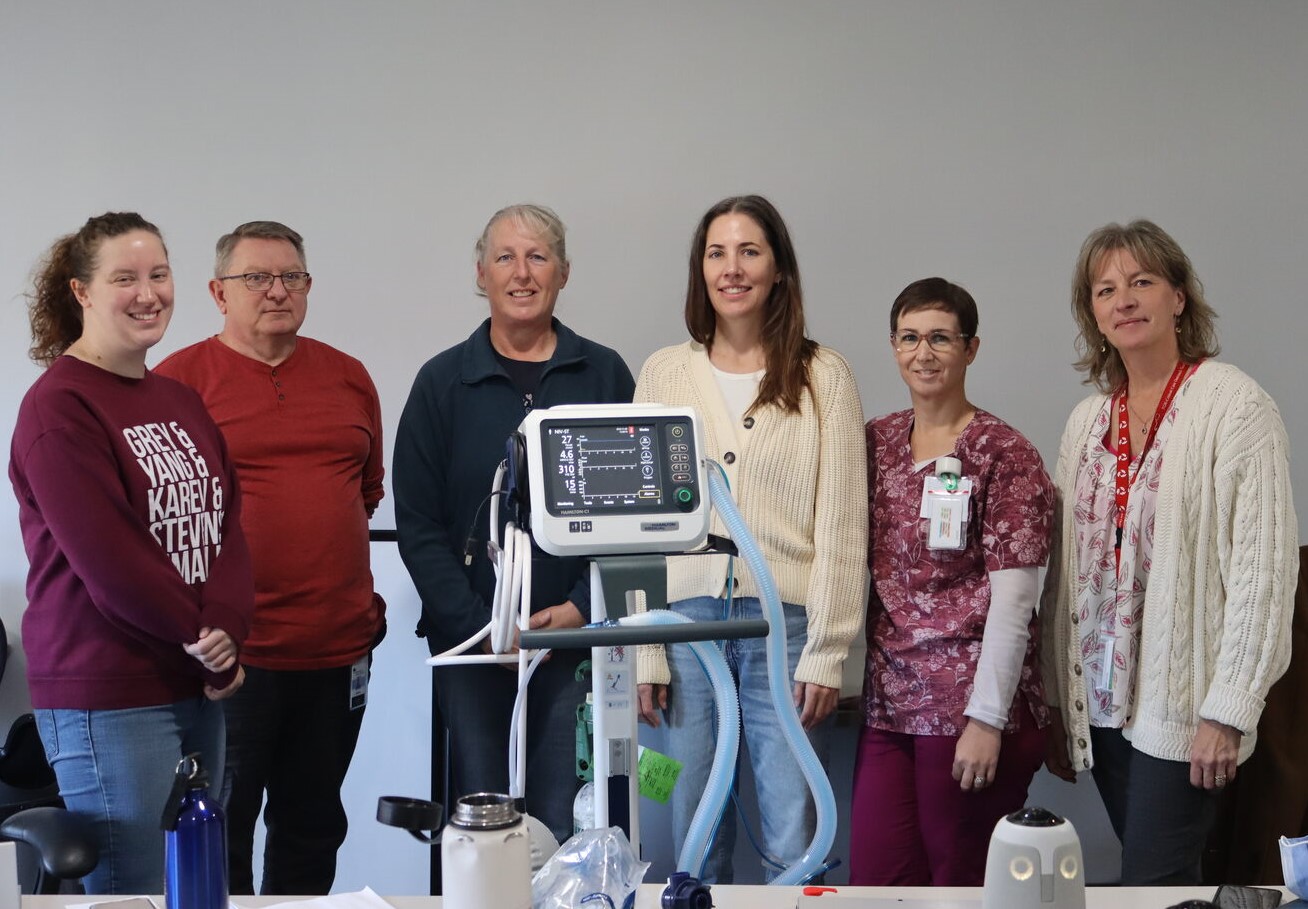 Nov 10, 2023
Circle of Giving Purchases $26,000 Ventilator For DRDH
A $26,000 ventilator was purchased for Deep River and District Health by the Circle of Giving (our monthly donation club) and it arrived earlier this week! This crucial piece of medical equipment comes as a much-needed replacement for the previous model, which had exceeded its operational lifespan.
A ventilator provides critical support for patients who face challenges with their ability to breathe due to severe medical conditions. Members of the Circle of Giving have directly influenced DRDH's capacity to ensure these patients receive the best possible care when they need it most. Clinical staff completed training on the equipment this week (photo below) and it is now in-use at DRDH.
Join the Circle of Giving today and you can help the Foundation purchase equipment for our health campus like this ventilator. Even a $5/month gift can do significant good over time.
Link to start your Circle of Giving membership:
Benefits of Circle of Giving membership:
Sustained Impact: Regular contributions lead to a consistent and lasting impact on healthcare in your community.
Convenience: Set it and forget it – monthly giving is hassle-free and requires minimal effort from you.
Budget-Friendly: Smaller monthly amounts are often more manageable for budgets, allowing you to contribute meaningfully without a significant one-time gift.
Community Connection: Join a group of like-minded healthcare supporters, and participate in bringing about collective impact.