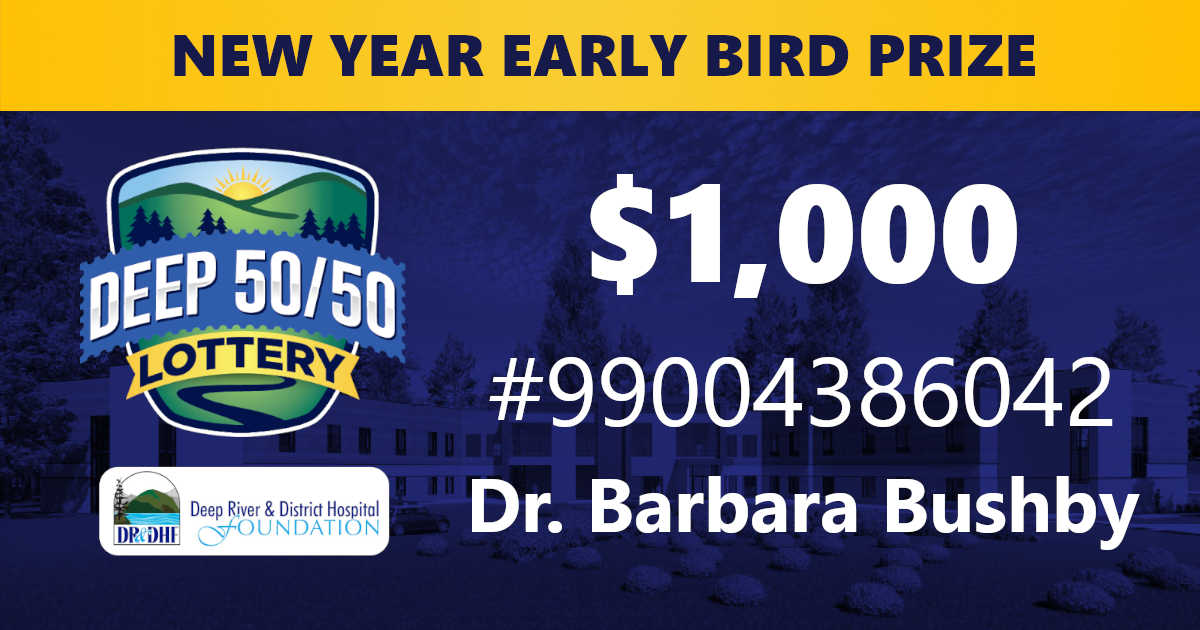 Jan 19, 2023
Dr. Bushby Wins $1K Deep 50/50 Early Bird Prize
Congratulations
Dr. Barbara Bushby, lucky winner of the $1,000 Early Bird Prize for the New Year Deep 50/50!
We are glad that this prize could go to someone who works so hard to keep the community healthy. Dr. Bushby has a chance to win AGAIN-- and so do you, if you buy tickets-- on February 2nd at 10am, when we draw the New Year 50/50 Grand Prize.
https://deep5050.ca
Thanks to everyone for participating. Tickets will still be available for two weeks. Good luck!