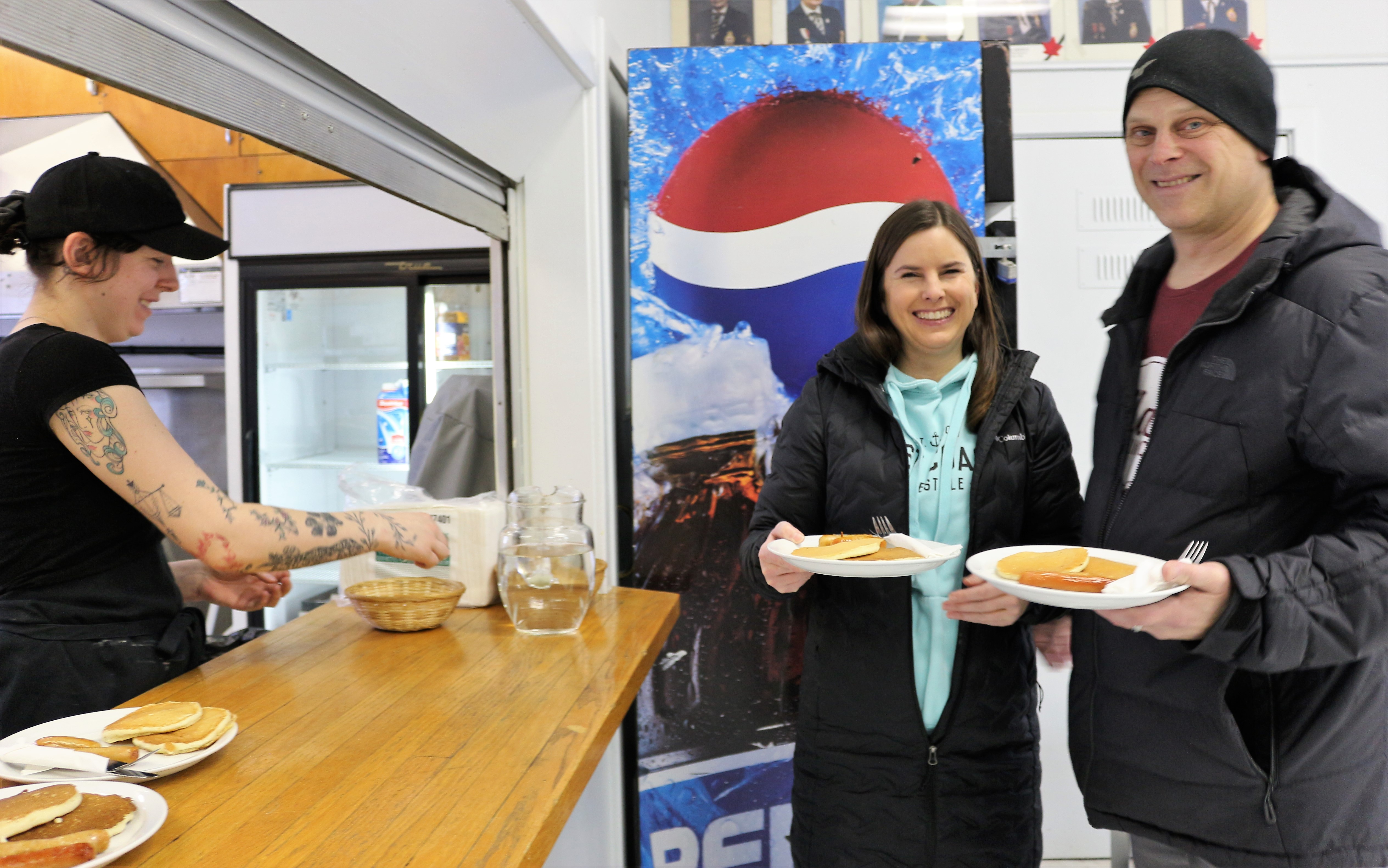 Mar 6, 2023
DRDH Dietary Pancake Fundraiser Adds $1,700 To Campaign Progress
We are thrilled to announce that the Deep River & District Hospital Dietary Department hosted a delicious pancake breakfast this past Saturday which raised an amazing $1,700 for the Closer To Home campaign. With just over 350 pancakes and sausages served, it's safe to say that everyone left feeling "batter" than before!
Thanks to the Dietary Department for their efforts in supporting the 96-bed Long-Term Care Home project. We are so grateful for your dedication and hard work. We'd also like to thank everyone who came out to eat and visit - your support is encouraging.
We'd also like to express our gratitude to the Deep River Legion for generously donating the venue fee to help our campaign. Your support is invaluable, and we're grateful for your partnership.
What a "syrup-erb" event! Thank you all so much for your support.