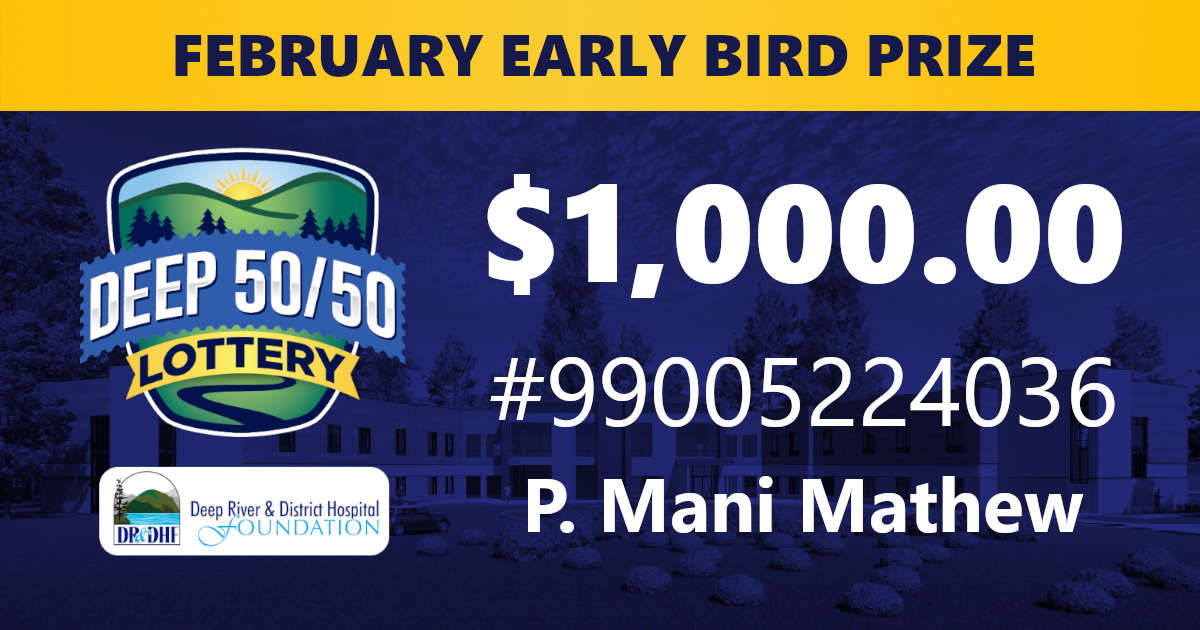 Feb 16, 2023
February Deep 50/50 Early Bird Winner
Congratulations P. Mani Mathew of Deep River for winning our $1,000 February Deep 50/50 Early Bird Prize today! He informed us that he purchased the ticket mere hours before the deadline, and he was very excited to get our call in the same morning.
Ticket sales for February will continue until the Grand Prize is drawn on March 2nd at 10:00AM. The jackpot is currently at $3,330 and has two weeks to grow even more. Tickets are available at
https://deep5050.ca
or in-person at Jan's Valu-Mart between 10AM - 4PM on Wednesday's or at the DRDH Auxiliary Gift Shop (credit only).
Thanks to everyone for your continued support of Deep 50/50. All of the proceeds will keep going to support Closer To Home, the $2.5M campaign to build a 96-bed long-term care home in Deep River.