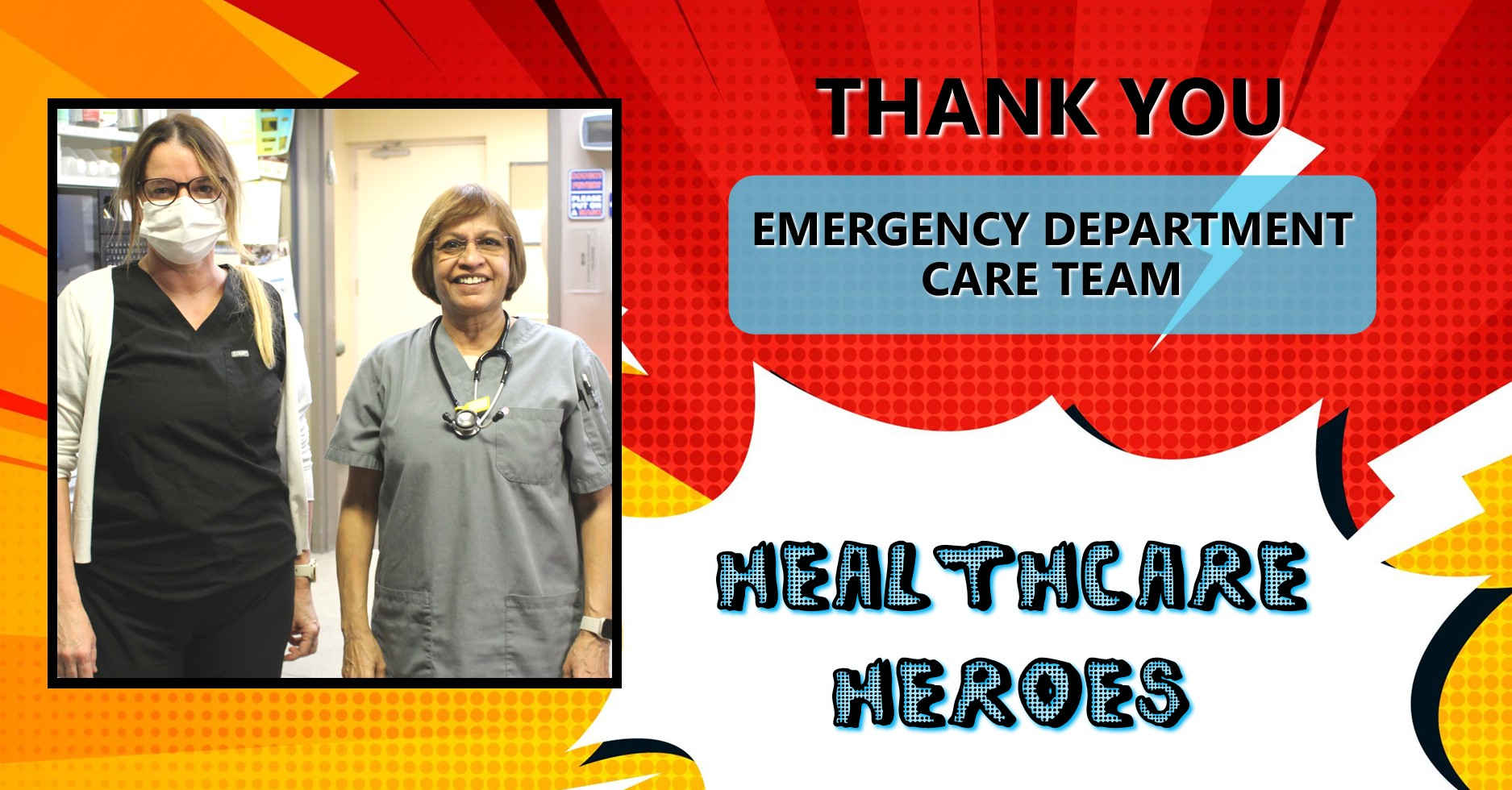 Feb 7, 2023
Healthcare Hero: Emergency Department Care Team
Congratulations
to the Emergency Department Care Team, who were recognized as Healthcare Heroes! Pictured here representing our amazing Emergency Department Team are Jennifer Rouselle, RN, and Dr. Bhatia. As patient volumes continue to be increased at Emergency Departments including ours, we want to join the donor below in saying thank you to the entire team for continuing to ensure our patients have an excellent, compassionate healthcare experience.
The donor who recognized the Emergency Department Care Team wanted to share the following message of thanks:
"In recognition of the thorough, professional, effective, and caring attention I received in the Emergency Department from Dr. Bhatia, Sarah, Melanie, Sue and Dr. Wookey in December. Their care was outstanding."
Is there an individual or team that you would like to recognize as a Healthcare Hero? Making a donation in their honour is the perfect way to say thank you. Visit
https://drdhfoundation.com/give
and select "Healthcare Heroes" under the "Dedicate" section. New nominations will be posted online.