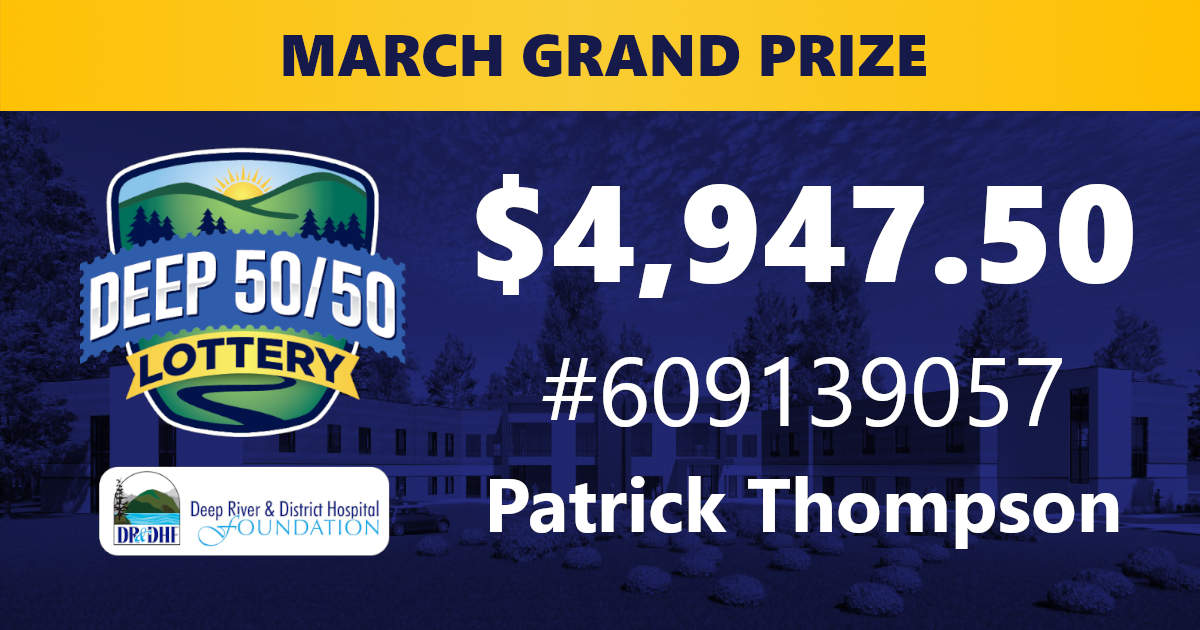 Apr 6, 2023
Heartwarming March Grand Prize Story
Such a heartwarming story!
We finally reached our March 50/50 winner by phone, Patrick Thompson of the Yukon Territory. He was our winner of the Deep 50/50 prize for March of $4,947.50, and he purchased his tickets in-person at Jan's Valu-Mart! He explained that he had flown to Ontario for his sister's funeral (the late Marion Thompson) and during his stay he stumbled upon our ticket sales booth and bought into the raffle.
Patrick felt a strong connection to the Deep River & District Hospital. In addition to being born here in the 1950s, his mother, Helen, also received important care from DRDH and his sister Marion worked in administration here for 33 years. So he felt like it was a worthy cause to support.
Patrick was thrilled to hear that his entire trip to Ontario was paid for by winning the Deep 50/50 prize. He also expressed a desire to donate $400 of the prize back to the Closer To Home campaign. We are truly grateful to everyone who participated in the March Deep 50/50 draw and stories like Patrick's definitely make it exciting!