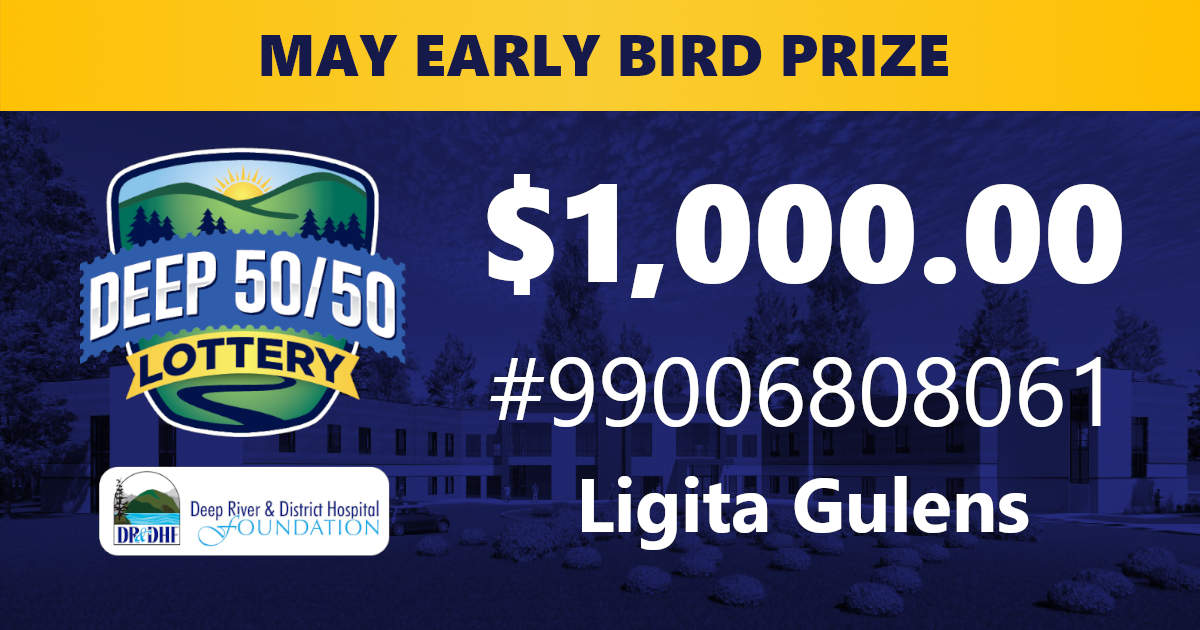 May 11, 2023
May $1K Early Bird Winner
Congratulations
to Ligita Gulens for the May Deep 50/50 Early Bird Prize win!
Ligita said that "she never wins anything" so DRDHF was so glad to break that trend, as the Gulens have been strong supporters of the Foundation for over 12 years.
If you've not bought your tickets yet, there's still time to get in on the May Grand Prize which will be drawn on June 1st at deep5050.ca. Thanks to everyone for participating in the 50/50 so far!
The Deep 50/50 lottery exists to raise funds and awareness for Closer To Home, a $2.5M campaign to help the Deep River & District Hospital build a 96-bed Long-Term Care Home. If you'd like to learn more about this project, please visit
https://www.drdh.org/ClosertoHomeCampaign
.
If you'd like to support the May draw, please visit deep5050.ca or stop by on Wednesday at Jan's Valu-Mart to purchase tickets in-person from 10am to 4pm.
Thanks to everyone for participating.