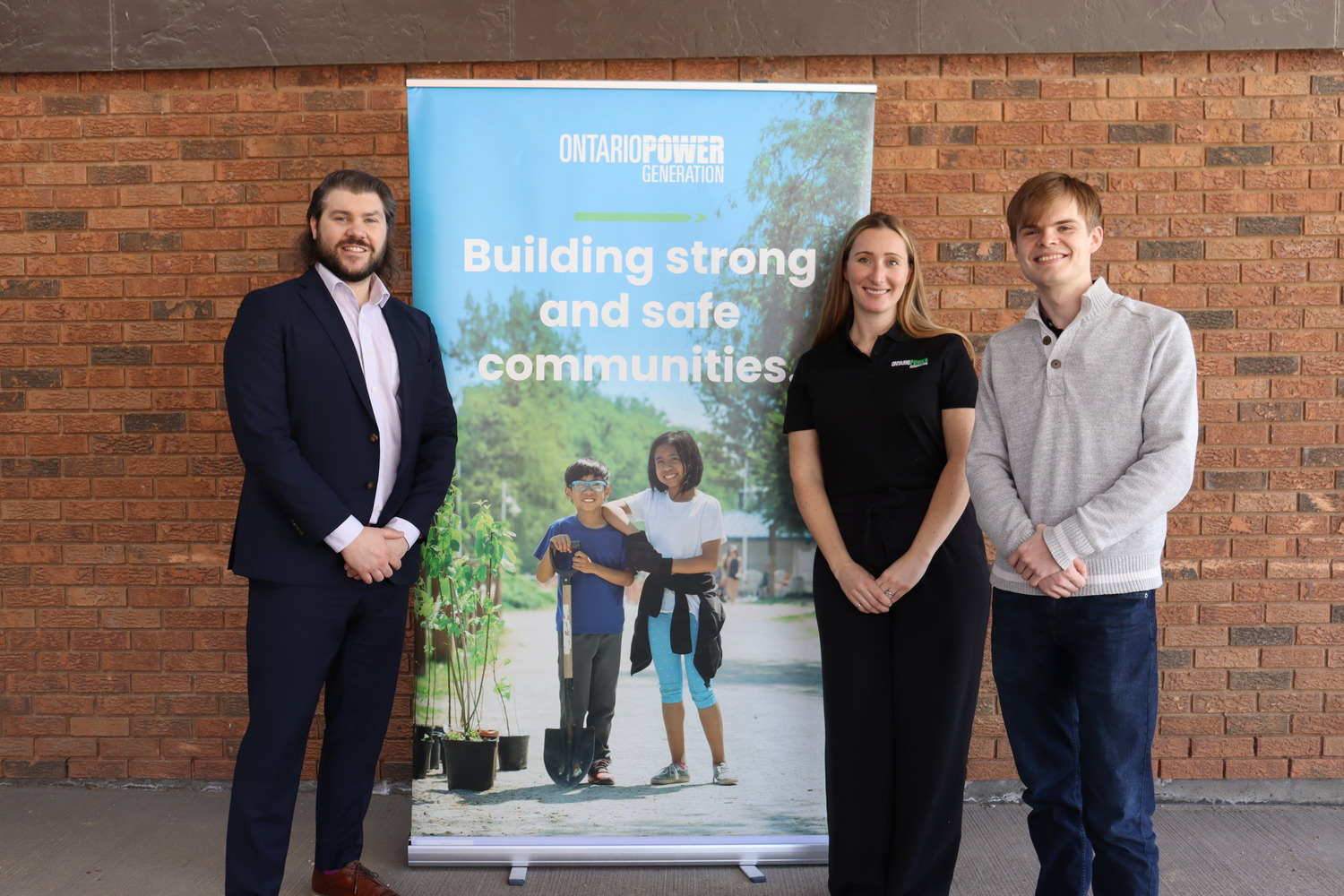 May 31, 2023
Ontario Power Generation Supports Closer To Home Campaign with a $10,000 Donation
The Deep River & District Hospital Foundation has received a generous donation of $10,000 from Ontario Power Generation (OPG) to support the Closer To Home Campaign, which aims to support the construction of a 96-bed Long-Term Care Home in Deep River. OPG has been a strong supporter of DRDH for over a decade, having donated a total of $46,000 in the past 12 years.
William Willard, Executive Vice-President & Chief Financial Officer (DRDH), Emily Salvalaggio, Senior Manager of Des Joachims and Otto Holden Generating Stations (OPG), and James Thompson, Community Engagement & Fundraising Coordinator (DRDH), are pictured below. The Deep River & District Hospital will recognize OPG's support of the campaign by engraving their name on the permanent donor plaque at the Bronze level and dedicating a bench in their honor when the Long-Term Care Home opens.
The Deep River and District Hospital Foundation extends its sincere thanks to Ontario Power Generation for its continued support in fulfilling its mission of helping DRDH to provide exceptional care to the community.
Ontario Power Generation is also a Gold Sponsor of our upcoming June 24th Run For Home event. Thank you!