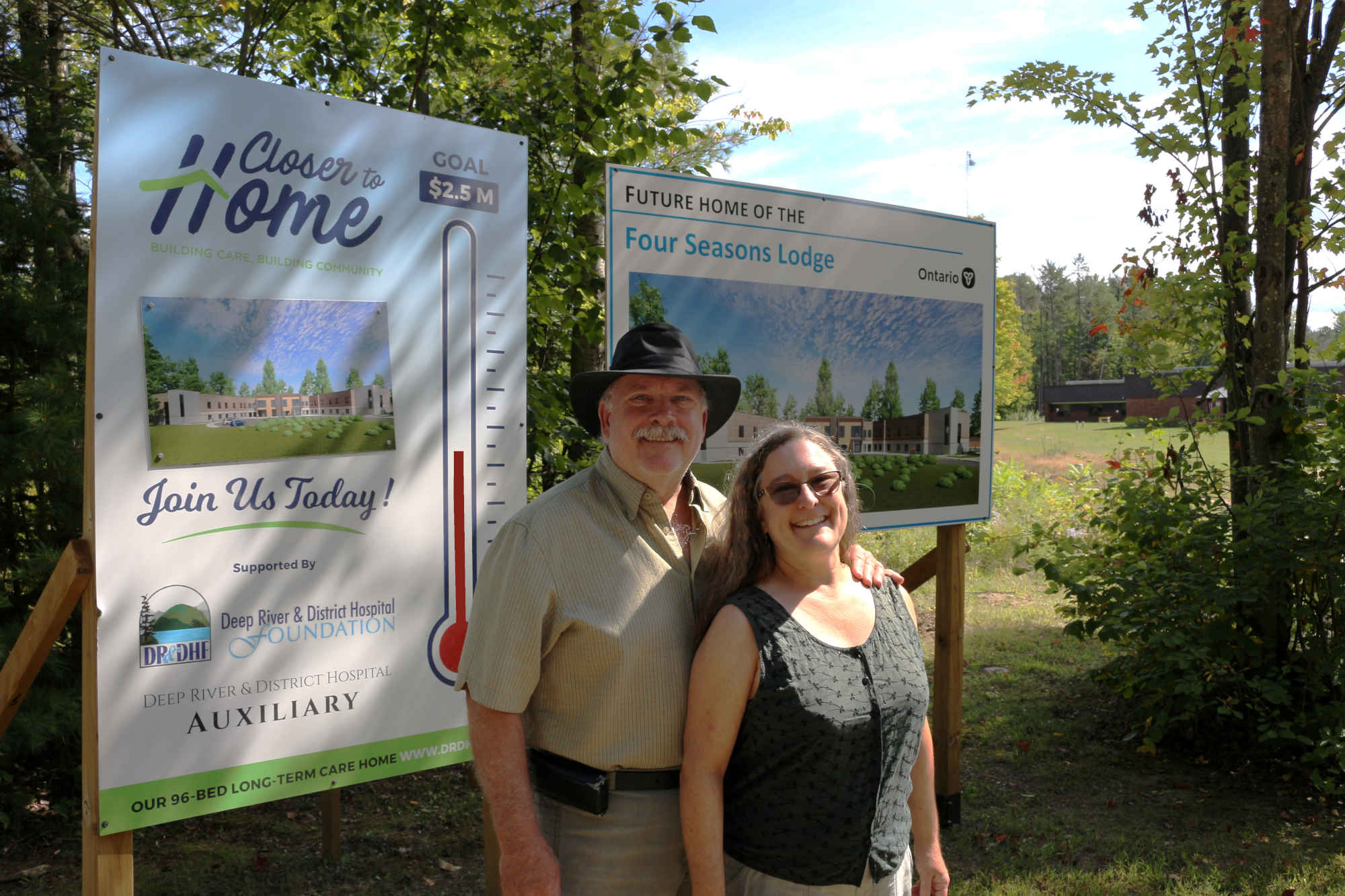 Sep 14, 2023
Tilson and Tennant Pledge $30,000 Towards Closer To Home
We would like to thank Doug Tennant and Jeannie Tilson for making a $30,000 pledge to the Closer To Home campaign to build a 96-bed Long-Term Care Home in Deep River.

Doug Tennant has been serving on the Deep River & District Hospital Foundation Board since the beginning of the campaign and we appreciate this additional demonstration of support beyond his volunteerism and leadership. Jeannie has also volunteered on several occasions to provide bagpiping at Foundation events, and we sincerely appreciate them both.

Thank you for stepping forward in this way to support Closer To Home! Here's what Doug had to say:

"Giving has been engrained in me since I was a kid by my parents. And giving can mean so much to folks. It entails giving generously of your time, your talents or literally yourself and of course also your 'treasure'. My parents taught me and backed up those lessons by their actions and deeds by giving of their time, talents, and money. My parents, Tom and Elaine, gave generously and unconditionally to help build up our local community and around the world.

The lessons about giving have stuck with me my entire life. Indeed, my wife Jeannie and I carry on with the boldness of giving regularly. We see the benefits of giving throughout our community in the programs and opportunities that are established and maintained here in North Renfrew to help extend a hand up to those who need it. Our giving of time, talent and treasure supports the arts, culture, and in many other ways locally and throughout the world.

After my dad passed and my mother needed care, she moved into Four Seasons Lodge (FSL). My mom received excellent care at FSL from everyone that worked and volunteered there. It was thus natural for us to shift some of our focus toward giving of our time, our music, our fellowship and yes, our money, to FSL.

Giving, of whatever you can share, supports the building up of community for us all. We all reap the benefits of sharing and being involved through giving. Our gifts and efforts related to giving, brightens the day for everyone in small and big ways. Giving is a humbling way to express love for our wonderful community. Giving is a 'natural state of being' for us. Give-Volunteer-Act."

The fundraising campaign has raised $1,040,689 so far towards our $2.5M goal. If you would like to help with this project, please get in touch with us today.