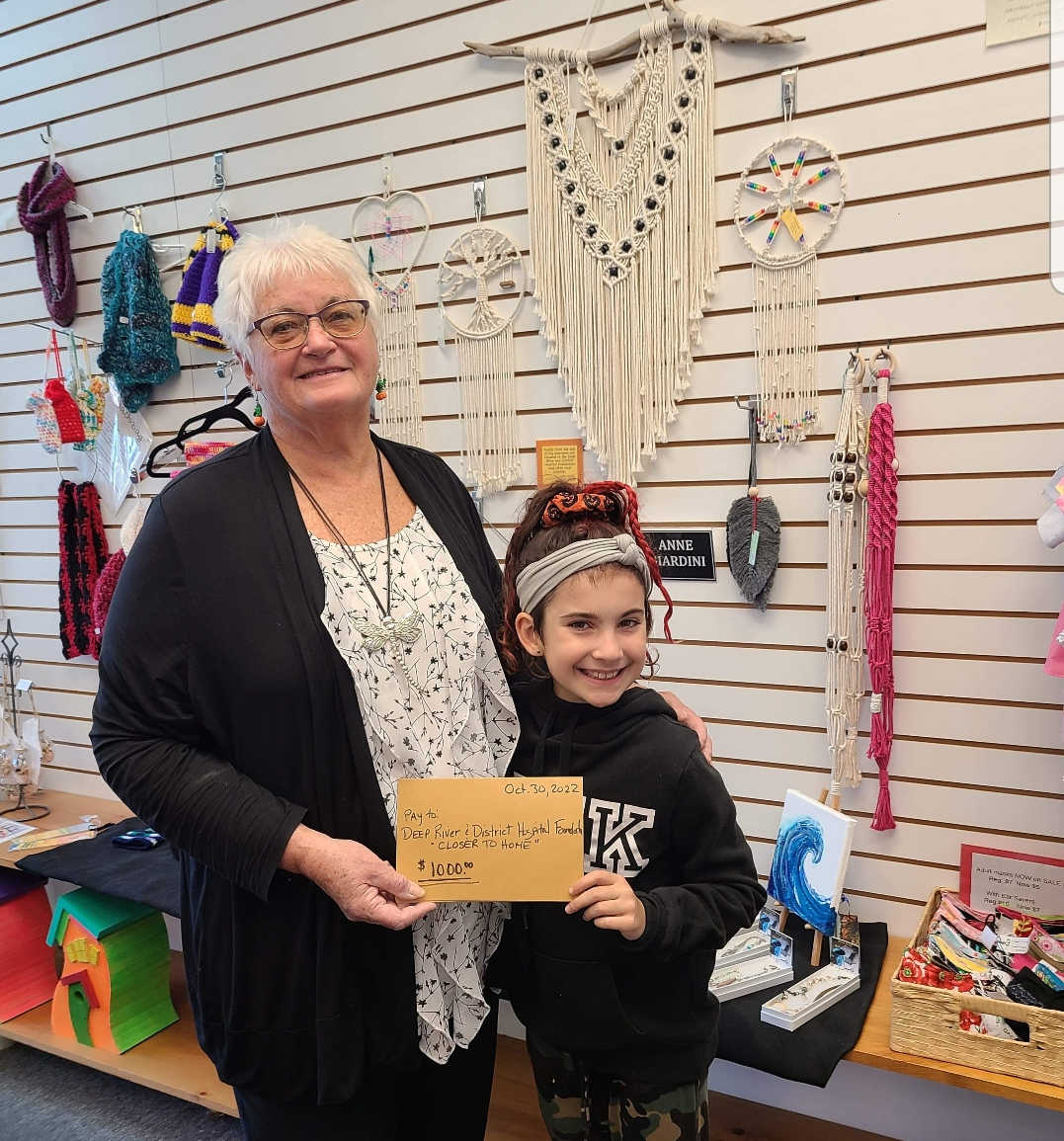 Nov 24, 2022
Why I Give: "The Crafty Giar-affe" $1K Donation
Thank you Anne for the $1,000 from her Crafty Giar-affe proceeds! It will be put towards the Closer To Home campaign. Along with this, she also provided a story for #GivingTuesday to celebrate.
Why did you first support Deep River & District Hospital Foundation?
"The DRDH has always been close to my heart. Our youngest son was born there and my elderly father chose to come and live with us in his final year because he loved "our little hospital". He loved all the staff and eventually it was where he took his final breath. Over the past 38 years, our extended family has been there with fevers, stitches, Ornge air ambulance, hospital stays, x-rays, bloodwork, etc. Having local access to an ER, lab, diagnostic imaging, etc. is so important to us. We have supported various fundraisers over the years and now, through my Crafty Gia-raffe macrame sales, I am happy to donate the majority of my profits to the DRDHF."
What's the most important reason behind why you support the Health campus today?"
"It is important to have a local facility that supports all our local communities. Knowing that it is only a 5-minute drive to the Hospital is so important to us. The Hospital, Family Health Team, and the Four Seasons Lodge's staff deliver an essential service to our community. The announcement of the new 96-bed long term care facility was incredibly good news. Not only will it provide a very welcome economic boost to this area, but it will provide much needed additional LTC beds in our area. It is nice to know that we can be Closer to Home when it is time for us to consider long term care for ourselves and our loved ones."
Anne Giardini, Mayor of Laurentian Hills
For #GivingTuesday 2022, we are celebrating with "Why I Give" stories from members of the community! Donors, volunteers, and supporters were asked: "Why do you support DRDH?" and the replies we received were inspiring and motivating.