Description
Love, gossip and murder in Algonquin Park in support of Deep River and District Hospital's Closer To Home Campaign.
Location
Mackenzie Community School, Deep River
Date & Time
Saturday, May 27 at 7PM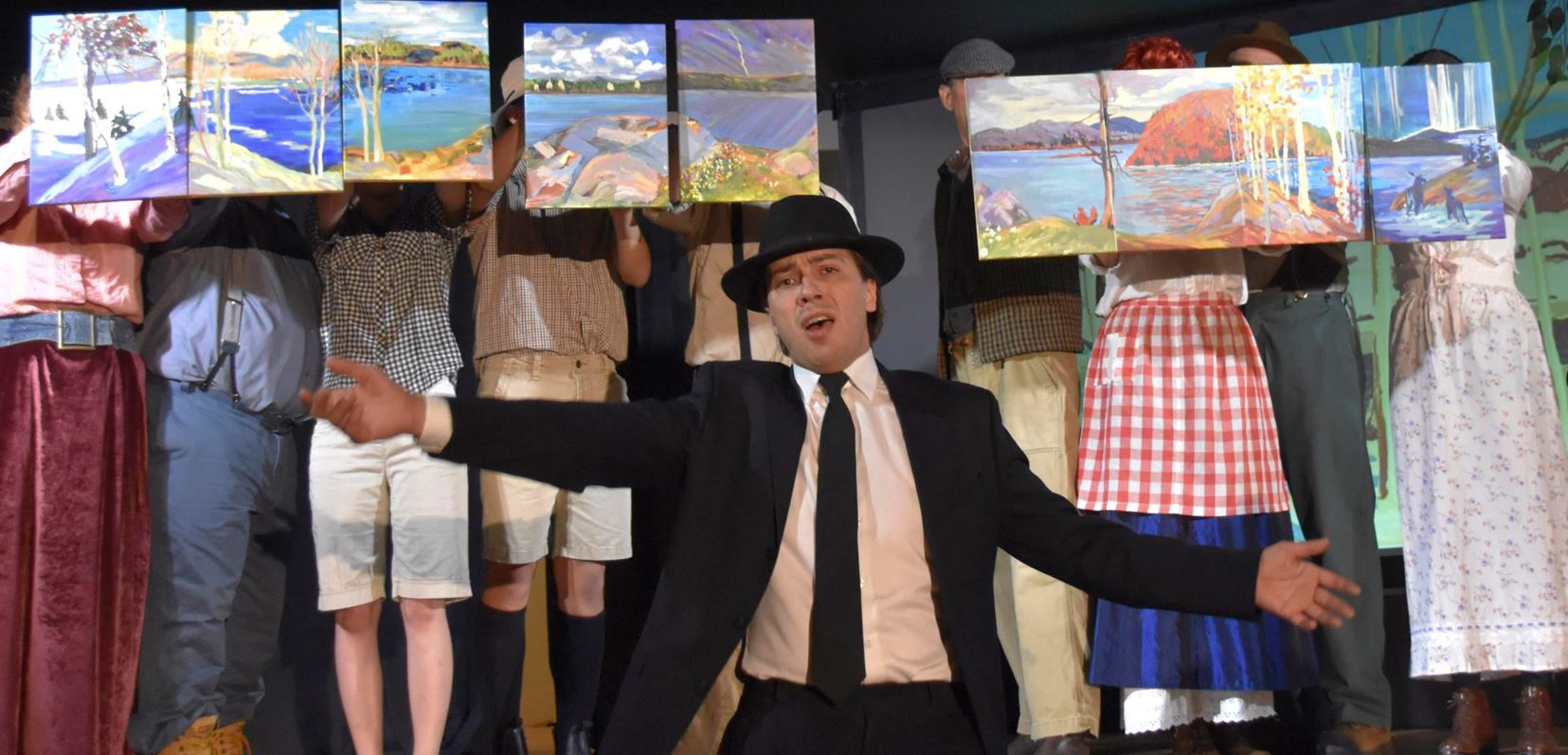 Stone Fence Theatre is going on a tour of the Ottawa Valley with its original hit musical, Tom Thomson & The Colours of Canada. With a string of full houses, its plan could raise more than $30,000 for local hospitals.
Last year, the company launched this remarkable new musical by Ish Theilheimer, with Peter Brown. Directed by Chantal Elie, it chronicles the life and death of Canada's most famous artist. From Deep River to Ottawa to Algonquin Park and many points between, the show will be performed in ten communities. The show will be presented at Mackenzie Community School in Deep River on Saturday, May 27, 2023 at 7 pm.
"We are very excited to be doing this again," said company producer Ish Theilheimer. "In 2016, we did something similar with our show High Times at the Heart Institute and raised more than $25,000 for hospitals. We're hoping to top that this time."
The mystery and excitement of the show is complemented by the classic ragtime music on which all songs are based, the magnificent stride piano of Peter Brown, dazzling choreography and arts, and an energetic cast of great singers, actors, and comedians.
Nigel Epps plays Tom Thomson, and Sarah Wright plays his presumed fiancée Winnifred Trainor, of Huntsville. Featured Stone Fence actors include Ambrose Mullin, Rob Tremblay, Jayson Bradshaw, Shirley Hill, Beverly Lewis, and Kirk Harber, with Virginia and Marianne Mallen. Before the show, audience members can enjoy the Tom Thomson Interactive Art Exhibit developed by actor/artist Beverly Lewis and artist Christine Peltzer.
The story is largely based on the writings of author and journalist Roy MacGregor, who lives in Ottawa and was raised in Whitney and Huntsville, where he heard stories and speculation related to the Thomson saga throughout his childhood. He is related to some of the characters involved. Roy's books Northern Light and Canoe Lake really inspired me," says Theilheimer. "And Roy, who I've known since we both worked for the Ottawa Citizen in the '80s, encouraged me to read as many books about the Thomson story as possible, which I did. I still go with Roy's interpretation, though."
Stone Fence Theatre's website has the full list of tour stops and the schedule.
"We are very excited to be bringing this great Canadian story to so many communities and making contributions along the way," said Theilheimer.
Tickets for all shows at all locations are available online at www.stonefence.ca or by phoning the box office: 613-401-1497 or TOLL-FREE 1-866-310-1004.